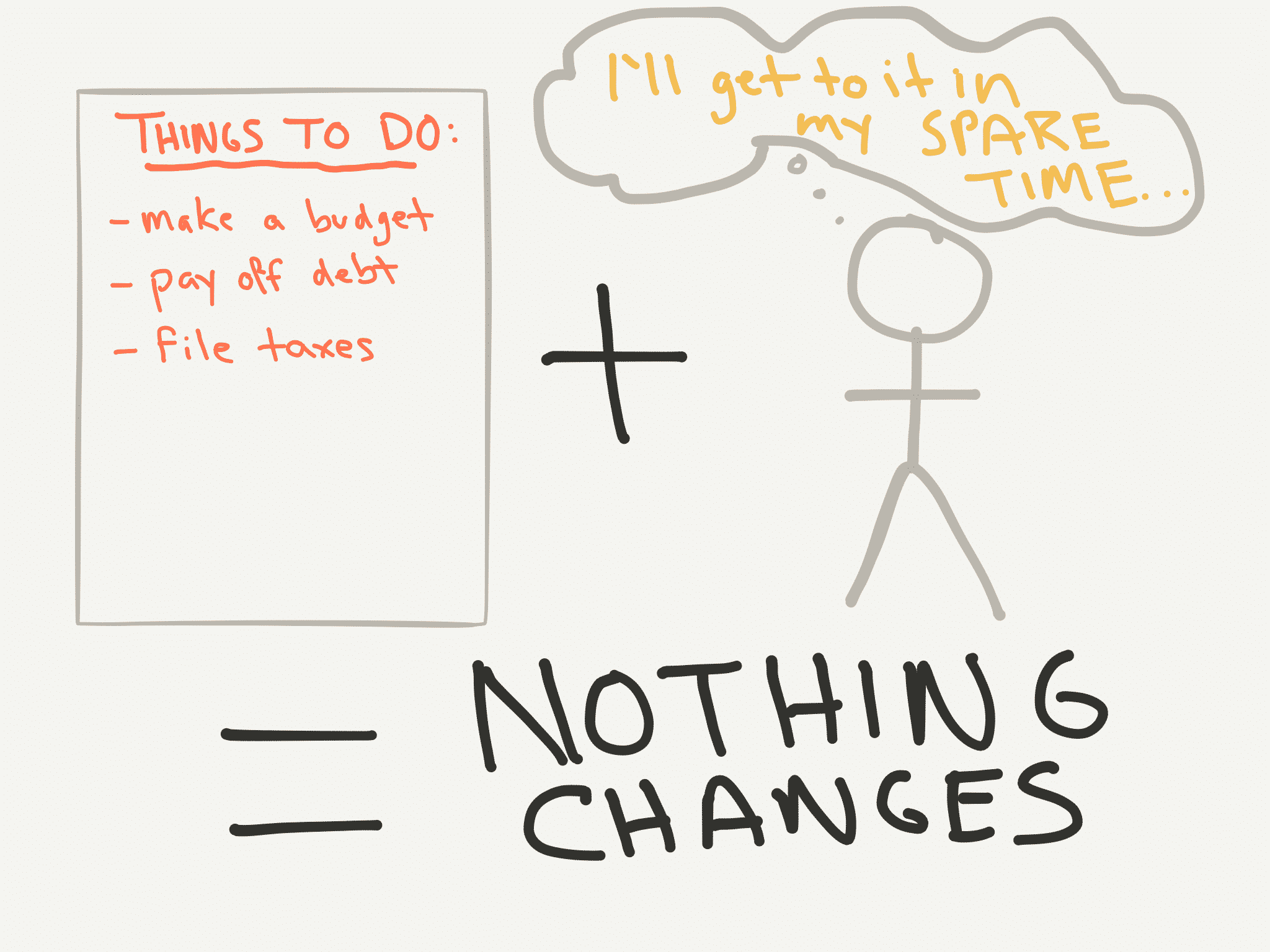 You know that thing where none of us seem to have enough money? Well, turns out that's not the biggest issue when you're trying to get control of your finances…
I've been working with a bunch of people lately, both as clients and through office hours, and one thing keeps coming up over and over again… the first block in the process of gaining control is not a lack of money… it's a lack of time.

How to find the time to track spending?
How to find the time to meet with a partner and chat about money?
How to create time to dig into financial records and documents?
People are crazy busy, and so it's really really hard to fit a new thing into the schedule.
So I figure if it's happening to almost everyone I'm talking to… it might be happening to you, too (maybe concerning the upcoming tax deadline… just a thought).
Finding extra time is just as hard as (if not harder than) finding 'extra' money
From the outside it's easy to talk about how simple it is to 'just' find 10 minutes a day… but anyone who's actually tried to do that on a consistent basis knows it's not nearly that easy.
I've tried to find just-ten-minutes to learn new languages, become a better runner, write more for the blog and work on a dozen other dream-versions of myself.
But it's not easy.
Because 'extra' time doesn't exist, just like 'extra' money doesn't really exist. And the worst thing is that no amount of side hustling will create extra time.
There are only 24 hours in the day.
The only way to create more time is to take time away from something that you're already doing.
And that's hard.
So how the &$#% do you solve that problem?
This is what I've been thinking about for a week, and I think that some of the principles of budgeting can be applied to this same problem.
You can't budget bullshit, and you can't budget 'vague estimates'.
If you accept the statement: "Spending time with your money is essential, if you want to get control of your cash"… then building in some really deliberate time planning is important for the majority of us.
So after you make the list of things that need doing, it's time to take a look and be really honest about how long each item is going to take you (YOU… not the 'average' person… but YOU). If you're not sure, overestimate… what would definitely be enough time to completely that task? Is it something that needs repeating for a few weeks or something that's possible to do in just one day?
That could look a bit like this:
Then you have to sit down and plan when you're going to find that time.
For most of us variable income earners… our time is just as variable… but once we have an idea of what we're looking for we can start finding slots of time and committing to setting them aside.
I'm not sure if that's the solution to the problem, but I do know that it is a problem. For those of you who really want to make some financial changes happen… finding the time to start that process is going to be the first major challenge.
You need to know that all your time is currently spoken for… and if you want to free some up for finance …. you're going to have to make a really deliberate decision about it.
Want to start getting control of your money? How can I help?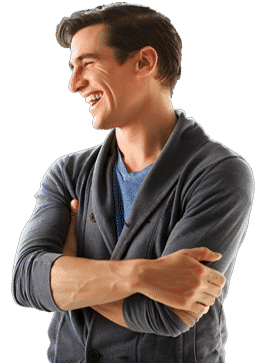 Chris Enns
Financial Planner/Opera Singer
Money never came naturally to me. In fact... I was a bit of a disaster. I remember (very clearly) what it feels like to be 'financially out of control'.
And honestly, I still get stressed about money... that doesn't stop... the difference is that now I have the tools to deal with that stress.
And those tools are what's made it possible for me to build a life full of the things I want: art, creativity, travel, family and more.
If you want to start getting control of your money I'd love to help. You can start with THIS QUIZ, visiting my GETTING STARTED PAGE or by checking out my SERVICES page.