I want you to feel great about your money…
That's why everything on this page is free. I've tried to make things as easy to access as possible. 
In a few cases (eg: the workbooks) you'll have the opportunity to 'name your price'. Feel free to pay zero … I won't be offended… but if you choose offer money, know that 10% of every dollar you spend here at R2R goes to supporting MY MISSION of access to high quality financial planning – no matter your income. 
If you've got a question about something you find here, or have a tool that you love using that you want to donate to us… SEND ME A NOTE

Worksheets
For those of you who love to print things out and write things down… a few simple worksheets that will help you figure out your numbers.
How much should you be paying yourself (essential information for business and non-business owners)?
A few worksheets to help you figure out how much money you have, how much you need, and when you need it.
Spreadsheets
A few spreadsheets I've built to get control of my cashflow. They're not fancy, but they work. Let me know if you have any questions!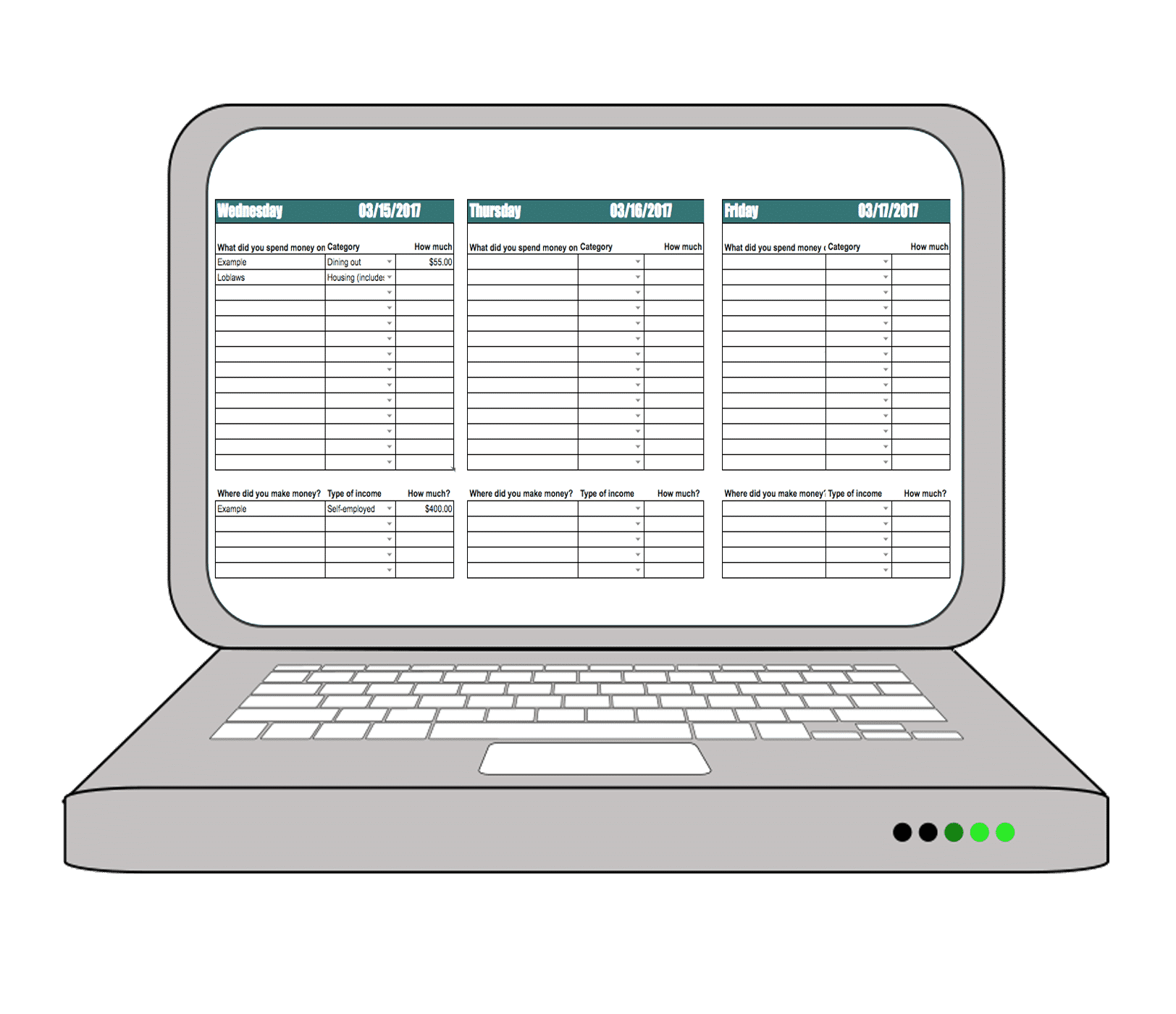 A simple spreadsheet I use with my clients to start tracking their spending and meeting their goals.
This thing is pretty cool. It allows you to compare income and expenses over a year. 
Workbooks
These are awesome and dynamic (that means you don't have to print them out) guides that I use in workshops and one-on-one sessions.
Get more bang for the bucks you put into your business with this 20 minute plan!
5 things that every arts student should know (and that they can start using RIGHT NOW).
OTHER TOOLS I LOVE
No affiliate links, just a bunch of other financial tools I think are really cool
Discover the best Robo Advisor for you, based on your own info, in 60 seconds